AUSTIN TERMITE CONTROL
TERMITE SEASON HAS STARTED.
DON'T PANIC, CALL BELLA BUGS NOW
In Texas, your home falls into one of two types.
Those with Termites and
Those that will get Termites
This isn't a question of saving money or switching service. Termites cause more than 5 Billion dollars in damage to Americans every year – rivaling damage from hurricanes, floods, and other natural disasters. This is a question about saving your home.
BENEFITS OF TERMITE PROTECTION & INSPECTIONS
Subterranean and drywood termite control.

Formosan termite control.

Termite baiting and treatments.

Annual inspections for termite damages.

WDO Inspections, that help real estate sales.

Survey and evaluation of your termite problems.
Termites are one of the many Wood Destroying Organisms that pose a clear and present threat to all property owners. Our Experience as termite exterminators and can help you avoid problems with both pre-construction and post-construction treatments. We back up our Austin termite control products and services with a renewable service agreement.
You simply can't find a better Austin termite control for your home and business.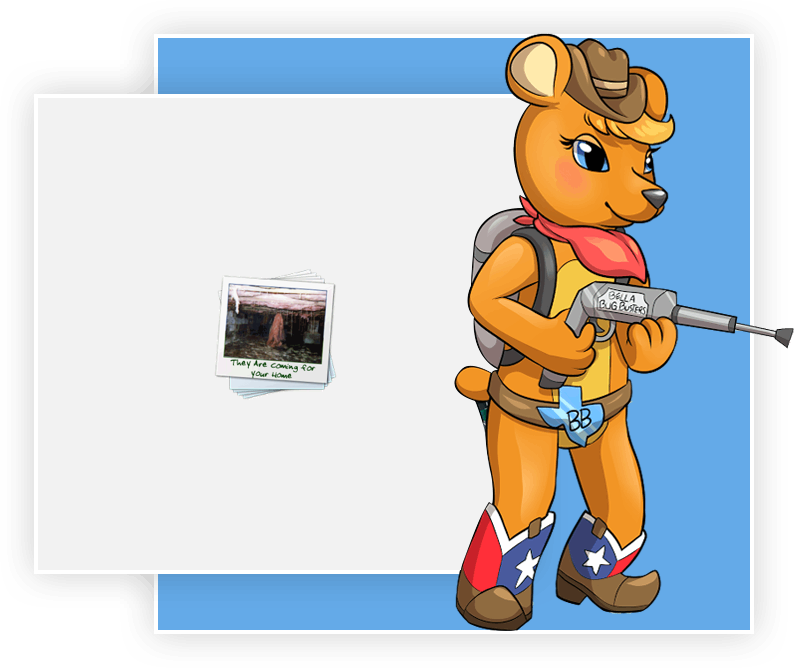 Termites are not just another bug to spray and no over the counter solution or do-it-yourself plan can ever be certain of eliminating them – let alone exterminating termites. Our Experts knows all about termites, how to treat them, and help prevent future infestations year-round.
When you Contact The Texas Pest Control experts, we will set up a time when we can meet and show you what we can do and give you a personalized price quote.
We understand how critical it is to stop termites. With every home and office – no matter how well built – threatened by termites and typical insurance policies offering, little or no coverage, treating and conducting follow-up treatments against termites is paramount to Bella Bugs Pest Management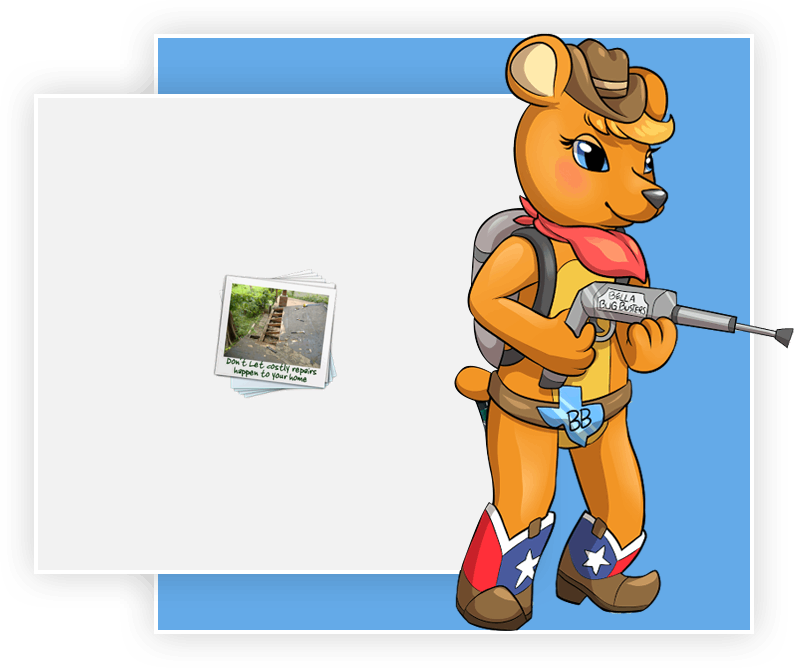 We believe in our top-notch professional experts and Termidor's effectiveness that Bella Bugs Pest Management we can offer an unconditional re-treatment guarantee on your home or business and its contents based on the nature of your termite problems.